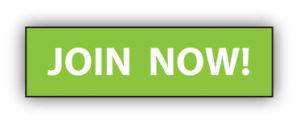 Beavers began in the early 80s and were such a success that they officially became Beaver Scouts in 1986.
Beavers belong to a Colony of 6 – 8 year olds. In the United Kingdom, Beaver Scouts wear a turquoise sweatshirt and Group Scarf, with optional navy activity trousers and turquoise t-shirt. The new programme consists of 5 zones:
Getting to Know Other People
Learning About Yourself
Exploring the World Around Us
Discovering Creativity and Practical Skills;
Discovering Beliefs and Attitudes.
Theses zones are delivered by 12 methods:
Help others
Go on visits
Play games
Make things
Explore their world
Meet new people
Act, sing and make music
Listen to stories
Prayer and worship
Chat
Follow themes
Go outdoors.
Beavers can now gain Challenge and Activity badges as a reward for their enthusiastic joining in.
Our Beavers in action video.
Our beavers meet at the Woodside during term times:
Yew Beavers Tuesday 17:15-18:30
Ash Beavers Thursday 17:15-18:30